Why is it used?
A Somaboard exposes the back of the body to equal pressure and will support the muscles around the vertebra to relax. Equipped with a vibrating speaker, it allows for the transmission of sound and vibration. Music played from your media device will resonate with the Somaboard and move as a sonic wave through the liquids of the body.
• supporting the balance of its functions
• rejuvenating the cells
• clearing the mind
• and tune into natural harmony
More than sound
Gentle stimulation of the back, transform's the user into a state of openness and wellbeing. Effectively guiding the body into symmetry and balance. Opening the user for deep breathing towards a point where a full body relaxation can take place.
The resonance generated with the Soma-Board, moves as a sonic wave through the liquids of the body. It balances your body functions, rejuvenate your cells, clear your mind, tune yourself into a natural harmony and enter in a deep relaxation (meditative state).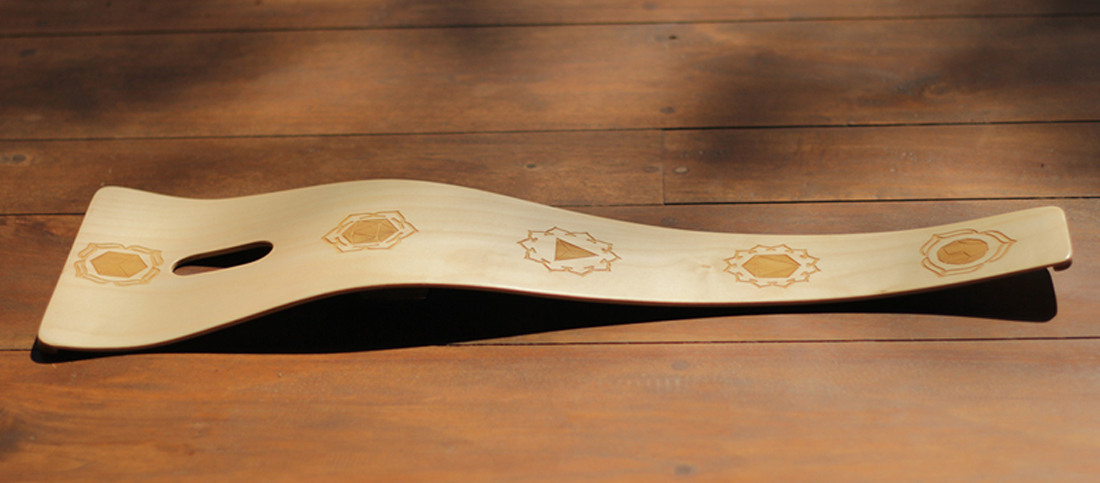 Learn more about the Somaboard